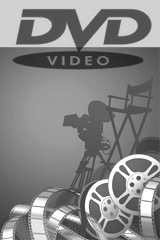 The Pleasure Hunt 2
Year: 1985
Director: Lawrence T Cole
Distributor: Now Showing Inc.
Country: US
Language: English
Length: 84 min
Actress: Ginger Lynn, [Anal, DP, Facial] Mai Lin, [LezOnly] Susan Hart, Evan Taylor, [LezOnly]
Actors: Peter North, Tom Byron, Mike Horner, Marc Wallace, Billy Dee, Buck Adams, Steve Drake, Ed Navarro, Sasha Gabor
After rejecting her husband for the devious test he subjected her to in the first Pleasure Hunt, Ginger Lynn gets a letter from his attorney. When she goes to see him, he tells her that her husband has keeled over because of the depression brought on by her rejection. The good news is that he's left her $1.5 million and another map. This map leads to Sasha Gabor, a guru who will prepare her to lead the world in the coming "Age of the Woman." In the process of becoming a planetary leader, Gunger takes on all of the male stars listed in the credits, and as the film progresses, the heat goes up exponentially. Surreal sex scenes abound, and the loopy plot is lots of fun as it holds together some of the hottest moments of Ginger's illustrious career.